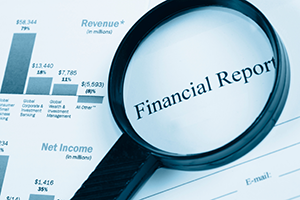 Financial Statement preparation for small business and not-for-profit clients is a long-standing service of this firm. Depending on the client's needs, monthly, quarterly and year-end balance sheet and detailed operating statements can be prepared and analyzed on a timely basis.
Not-for-profit organizations have many stakeholders and each one has an interest in the financial
affairs of the organization. All stakeholders have a common interest in areas such as:
The protection of the assets entrusted to the organization; and
The efficient and effective use of the organization's resources in furtherance of its purpose.
Some stakeholders have quite specific interests. For example:
Funders (e.g., governments or foundations) want assurances that their contributions to the organization have been used in accordance with the funding submission and subsequent approval;
Donors (particularly major donors) want assurances that their contributions have been applied according to their wishes; and
Members have an interest in how their fees have been deployed and more generally in how the organization is performing;
The organization, through its management, has a reporting duty to all of these stakeholders. Financial statements and other financial reports are communication tools that the organization uses to meet the information needs of its stakeholders.