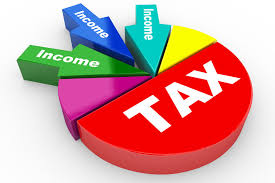 Maitland & Associates offers a full range of professional income tax preparation services and solutions. From busy singles to families on the go, we provide tax preparation services for federal, state, and local taxes.
Our licensed tax professionals each year remain current and educated with the rapidly changing laws through continuing education to ensure that you benefit from every allowable credit and tax deduction. We are committed to preparing an accurate tax return and the maximum refund possible.
Tax Preparation Checklist
PERSONAL INFORMATION FOR EACH FAMILY MEMBER:
☐ Name ☐ Date of Birth
☐ Social Security Card /ITIN/ATIN ☐ Last Year's Tax Return
☐ Valid Driver's License ☐ Fill out Referral Sheet for Cash Back!
INCOME AND TAX INFORMATION:
☐ W-2's ☐ Interest (1099-INT or substitute)
☐ Dividend Slips (1099-DIV or substitute) ☐ Stock Sales (1099-B or substitute)
☐ Self-Employment Income and Expenses ☐ Sale of a Personal Residence
☐ Rental Income and Expenses ☐ Sale of any Business Assets
☐ Gambling or Lottery Winnings (W-2G for some winnings) ☐ State Income Tax Refund (1099-G)
☐ Pension Income (1099-R) ☐ Estimated Taxes Paid
☐ Social Security or Railroad Retirement (SSA-1099 or RRB-1099) ☐ IRA or 401(k) Distribution (1099-R)
☐ Unemployment Compensation (1099-G) ☐ Miscellaneous Income (1099-MISC)
DEDUCTIONS/ADJUSTMENTS:
☐ Medical Expenses ☐ Real Estate or Personal Property Taxes
☐ Mortgage Interest ☐ Charitable Contributions
☐ Employee Business Expenses ☐ Gambling Losses
☐ Moving Expenses ☐ Traditional IRA Contributions
☐ Higher Education Expenses ☐ Educator Expenses ☐ Student Loan Interest
TAX CREDITS:
☐ Child Care Provider/Address and Employer Identification Number (EIN) or Social Security Number (SSN)
☐ Adoption Expenses
☐ Retirement Savings Contributions